Pit Bull Injured On Train Tracks Was Just Waiting For Someone To Help
Hulk was living on the streets of Los Angeles
near some train tracks
when he was very badly injured, most likely from being hit by a car or
a train
. He limped along the tracks, struggling to walk, until finally a group of people noticed him and immediately called for help. 
Hope for Paws got the call about Hulk and quickly drove out to try and help him. The group of people who had called were still there when rescuers arrived, eager to help get the poor pit bull to safety. The tracks that Hulk was living next to were active, meaning trains could come by at any moment — so someone put a call in to the sheriff in hopes that he could stop the trains long enough for the rescuers to get Hulk.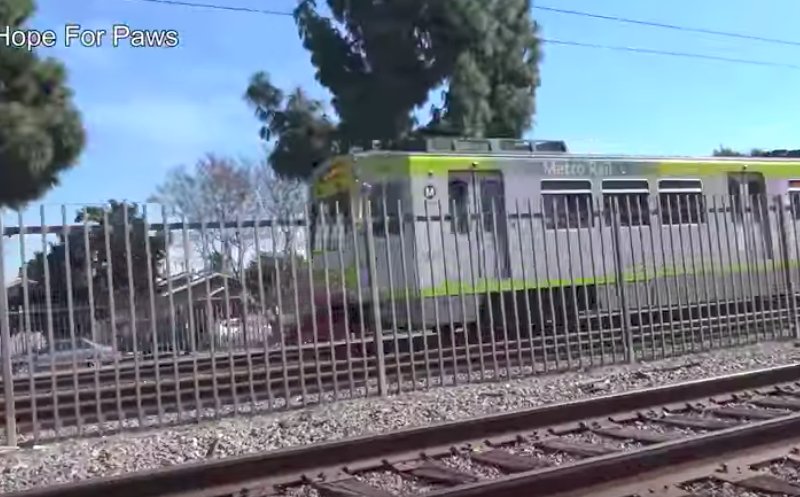 Credit:
Hope for Paws
Eldad Hagar, the founder of Hope for Paws, had a bunch of people hold a net over the tracks in case Hulk got scared and tried to run away. He then began to approach Hulk, who was lying down next to the tracks …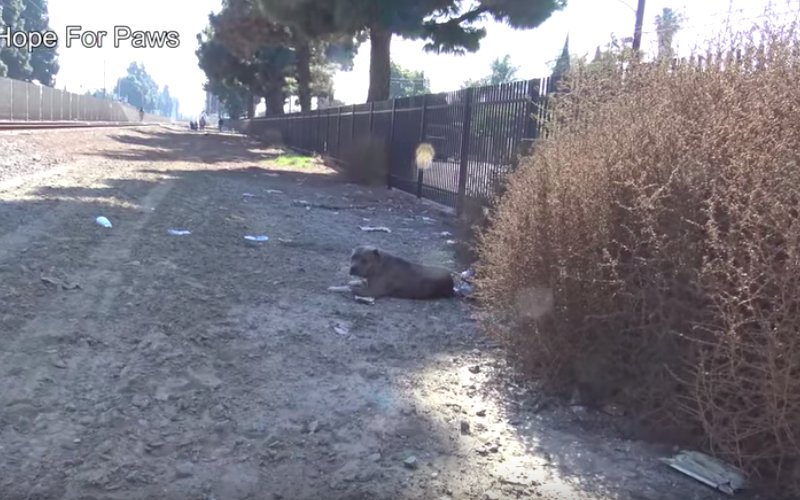 Credit:
Hope for Paws
… but unfortunately, he was so hurt and scared that he began to run away from Hagar before he could get very close at all.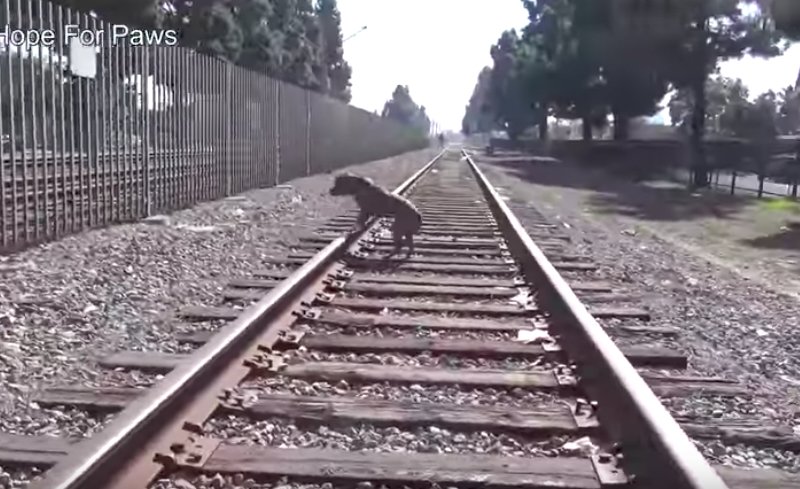 Credit:
Hope for Paws
Hulk ran toward the net that the group of people were holding up over the tracks, but he managed to get past them and continued running down the tracks …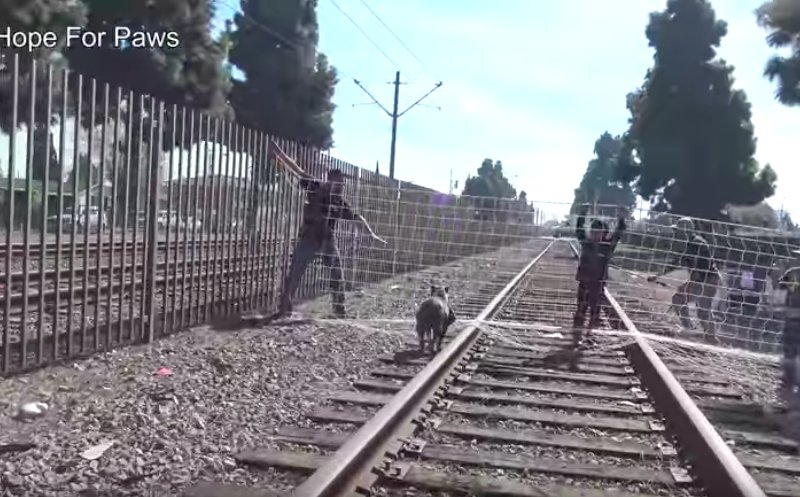 Credit:
Hope for Paws
… until finally he started to slow down, unable to exert much energy because of his injuries, and Hope for Paws rescuer Loreta Frankonyte managed to quickly slip a leash around him. 



Credit:
Hope for Paws
Hulk began to warm up to his rescuers almost immediately and let them pet him, happily accepting the love and attention he likely hadn't gotten in so long. They loaded him into their car and drove him to the vet, hopeful that they would be able to treat the huge wound on his shoulder.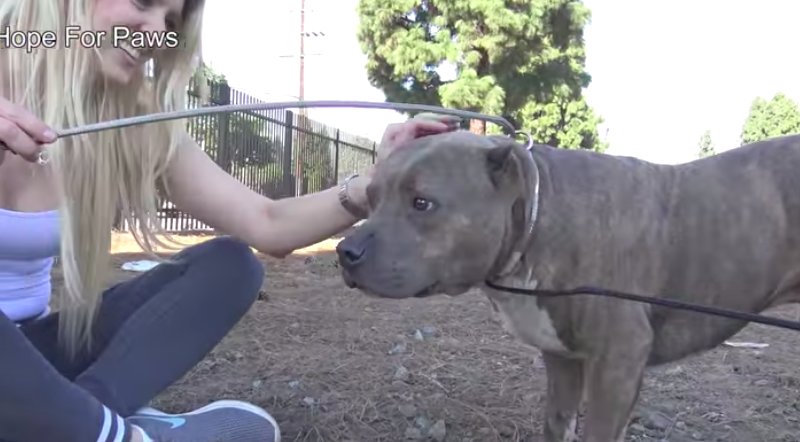 Credit:
Hope for Paws
After examining him, the vet determined that on top of his shoulder wound, Hulk also had a broken jaw and multiple fractured teeth. He needed several surgeries to fix his many injuries, but after a little rest, he was already feeling so much better, and was so grateful to the people who helped save his life.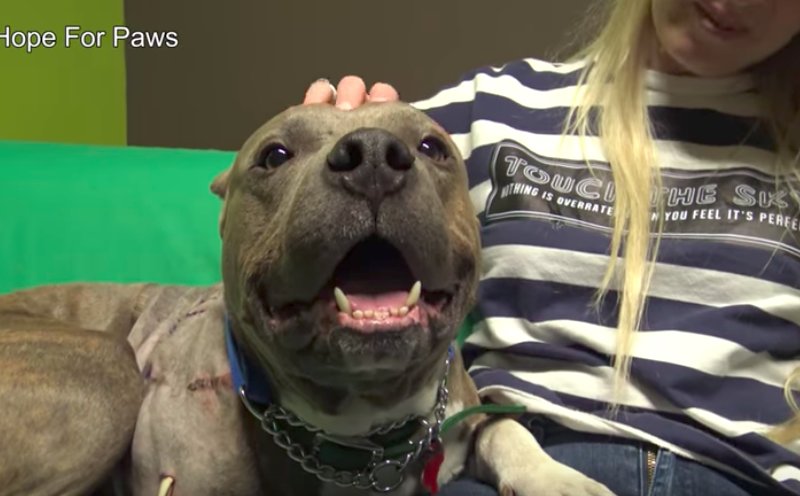 Credit:
Hope for Paws
As soon as he healed a little more, Hulk was taken in by a foster family through Paw Prints in the Sand. He's absolutely loving life in his foster home, and can't wait until his forever family finally finds him. 

Watch the full video of this rescue below: